Post by chunky on Mar 24, 2010 13:29:39 GMT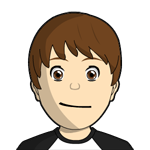 I find the problem with the Caravan Club is that every thing has to be booked months in advance and as you have found even then they are booked up.
With the Camping and Caravanning club (other than their actual club sites) you can just turn up unannounced and get a pitch you can't do this in the caravan club even their rallies require you to book before attending.
As you know with my illness I never know if I'm going to be well enough to go away in the caravan so the flexibility that I get with the Camping and Caravanning club suits me but it's not to every ones taste.
Cheers for that Aidan, I'm swinging both ways now ;D ;D
I went mad last night and booked a couple of weekends away all at the same place mind in September, October and November this year, just to get them in.
So I have booked the Monday's off in work so we can have a long weekend Friday - Monday.
Nikki has now put a spanner in the works and told me that George who starts full time school as he is 4 in September has to been in school before 9am, so this means we now have to come back on the Sunday instead.
Once this year is over and my CC membership is up, i've decided to join then both and see how it goes, then after another 12 months ditch one, if I can't afford it.