Post by AidAn on Aug 24, 2009 22:07:05 GMT
We arrived at the Temporary Holiday site in Glorious sunshine, the large field is steeply sloping in the form of a bowl.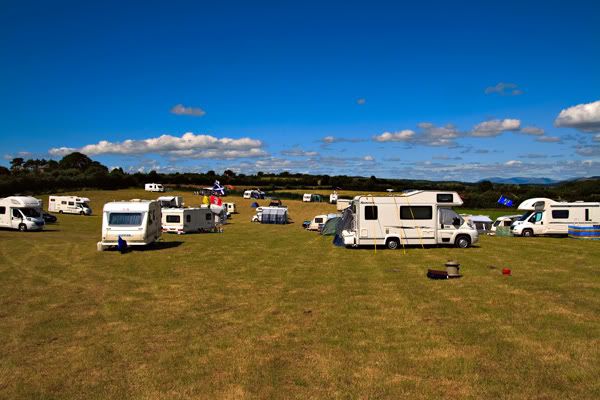 We pitched up on the far end which had great views up the valley with the Lake district mountains as a back drop this resulted in the caravan steadies being fully extended at the front.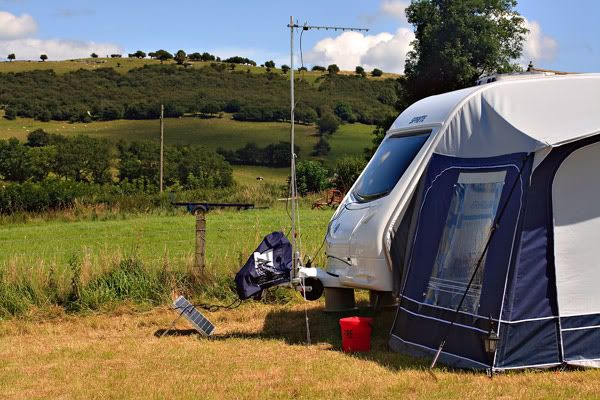 Templelands is a working farm so you have to make way for the workers at times.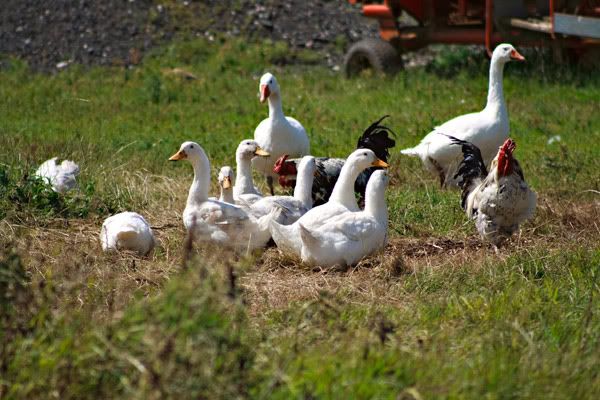 This is the Breakfast Shift off to cluck in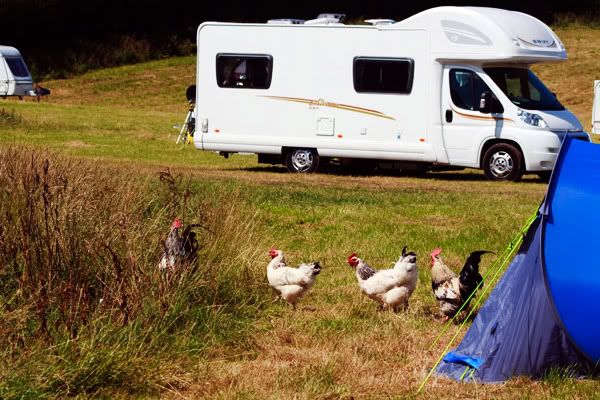 The farm has a shop selling produce produced on the farm, the bacon and eggs are fantastic.
Saturday saw more glorious sunshine the Cumbria Steam Gathering 2009 was taking place at the near by Village of Flookburgh and the site filled up,
however Sunday was the complete opposite with torrential rain this caused a mass exodus from the site with a lot of units needing the assistance of the farm tractor.
This resulted in a rather muddy mess making access to and from the site difficult.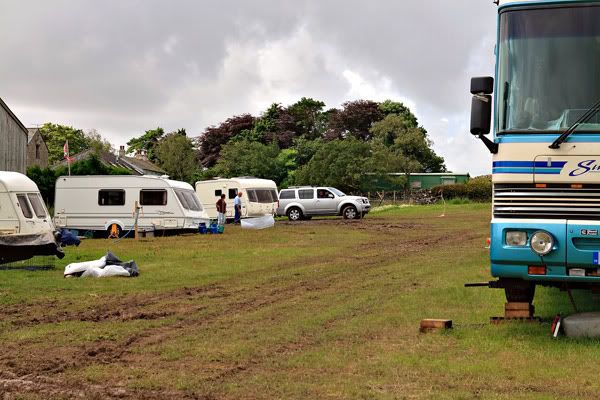 Grange Over Sands has maintained the feel of a Victorian Resort with it's extensive promenade along the Northern shore of Morcambe Bay, there is also a wonderful park with gracious old trees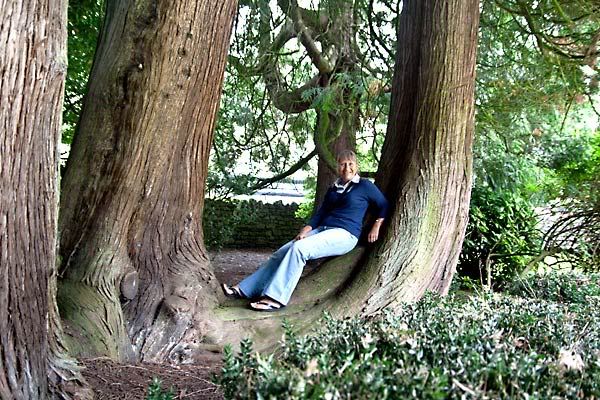 with in the park there is a duck pond that is well worth a visit for the variety of ornamental ducks it supports.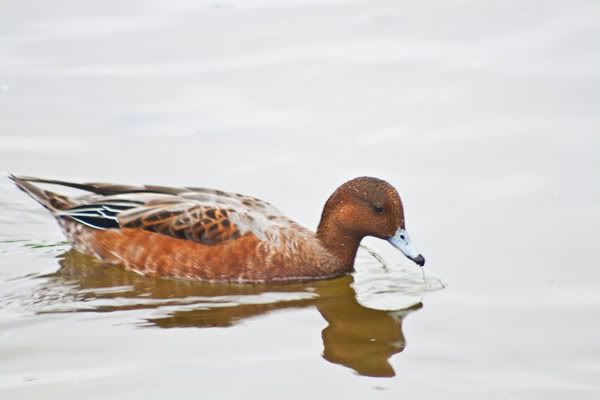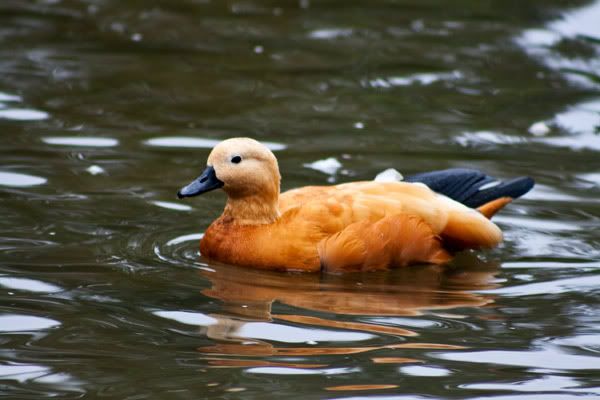 And of course a 20 minute walk from the site is Cartmell Famous for it's horse racing course and the reason for the increase in my waist line Cartmell Village Shop otherwise know as The Sticky Toffee Pudding Shop.
It's also a very handy place to visit the Lake District from as you avoid all the traffic using the back lanes from Newby Bridge via The Grizedale Forrest into Hawkshead.
Yes we enjoyed our months stay here lets hope they run it again next year.