Post by al&mo on Nov 3, 2013 11:53:14 GMT
We stayed for 3 days at this C&CC Listed Site at the end of October 2013.
Before I start this report, I don't think we saw this site at it's full potential, but it did re-inforce our preference of CL's. As it was towards the end of this sites season it resembled a caravan graveyard with seasonal pitched caravans looking abandoned around the perimeters of each of the 3 of the 4 fields, Showers were not working, and the hedges that separated each field looked like they needed a trim.
Fen Farm
Moore Lane,
East Mersea,
Colchester,
CO5 8FE.
01206 383275.
Website:
www.fenfarm.co.uk
Fees for low season should have been £18pn with EHU, but were reduced to £15pn due to the showers not working.
This site is tucked away on the east side of Mersea Island which is accessed via a causeway from the main land. The site is easy to find and the roadways are good for towing.
On arrival you report to reception whom informed us that one field was closed, but we could have a walk around and pick a pitch of our choice.
The site consists of 90 static caravan and 95 touring and seasonal pitches, there are plenty of EHU posts that do offer a good choices of pitch possibilities. Fresh water taps points are in there abundance, however there are just 1 grey water waste and 1 elsan points for 95 pitches, which I felt was a bit of a let down for a site of this size and the possibility of full occupancy. Also there were 2 WIFI masts to give full site coverage.
Although the site has a caravan workshop, reception is just that, there is no shop on site for food such as bread and milk or if needed emergency caravan bits.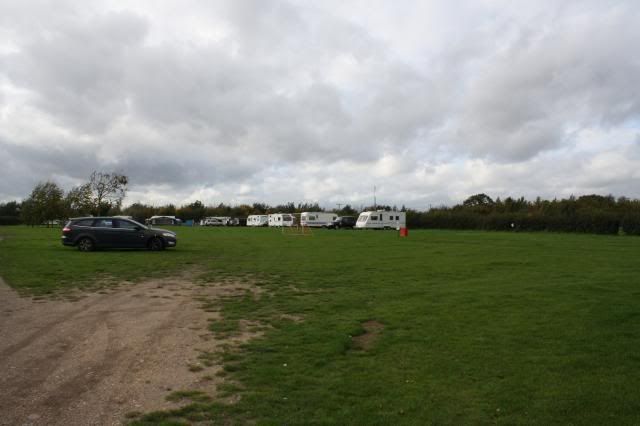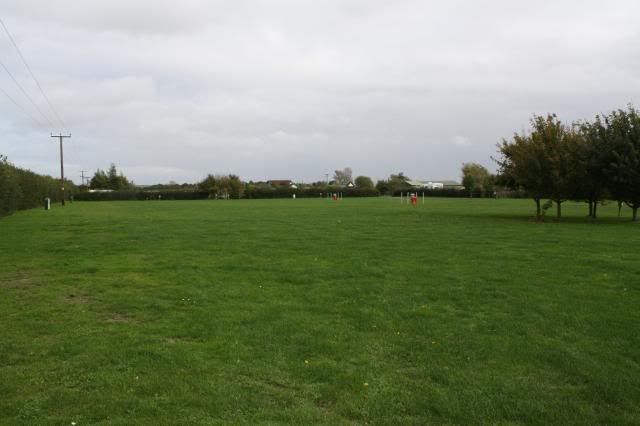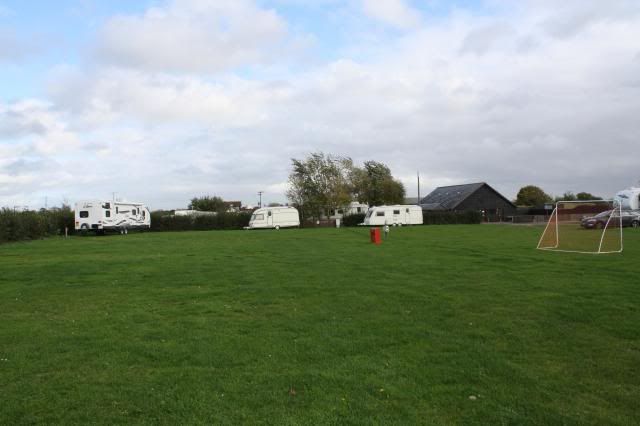 As you can see the lack of people on site did make it look a bit unwelcoming.
This is the award winning toilet / shower block with washing up and food preparation area to the side. The toilets were clean, warm and had piped music, I cannot comment on the showers as they were closed.
On the whole it is probably a good family site, however there is an excellent pub at the top of Moore Lane "Dog & Partridge" that serves good beer and fresh home cooked food.
Alan & Maureen