Post by Sorento 08 on Jul 1, 2014 15:37:22 GMT
Ashton Garden Plant Centre (now Ashton's) (CC-CL) Evesham - Site review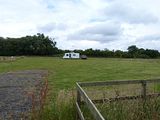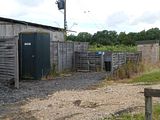 Date visited - June 2014
Unit - Car/Caravan
Price per night - £12.00 incl
This is a Caravan Club CL (members only)
Access into the site is past the Garden Plant Centre then past the owner's house and into the site on your right. The driveway to the site is in need of repair, due to large potholes, during our stay, very large pools of water had to be negotiated despite plenty of "ballast" around the site, which could have been used to fill them in.
This site is open with a fence around the perimeter, with views and approx 1 acre, with grass pitches. You may need levelling blocks. The pitches are not marked. Two EHU bollards are located central to two sides of the site each having two hook-up sockets, so if the sites full (5 units) one pitch would be without hook up,( this is not mentioned in the sites directory). The EHU bollards have meters installed but this is included in the £12 per night fee. A WC, which is situated in a metal cubicle, chemical disposal and re-cycling bins are on site.
No dog walks facilities on site but with a public footpath adjacent, this could be used. If you are into walking, this site is ideal.
The Plant centre has a café and farm shop so you can buy bread, cobs etc. We had a light meal & coffee in the café and pleased with it.
Some road noise could be heard but we did not find it too intrusive. Morrison's supermarket (with fuel), Halfords are within 3 miles of the site.
We saw a green woodpecker, five stoats, a black deer, and foxes during our few days stay.
We would certainly recommend this site.
Regards
Paul